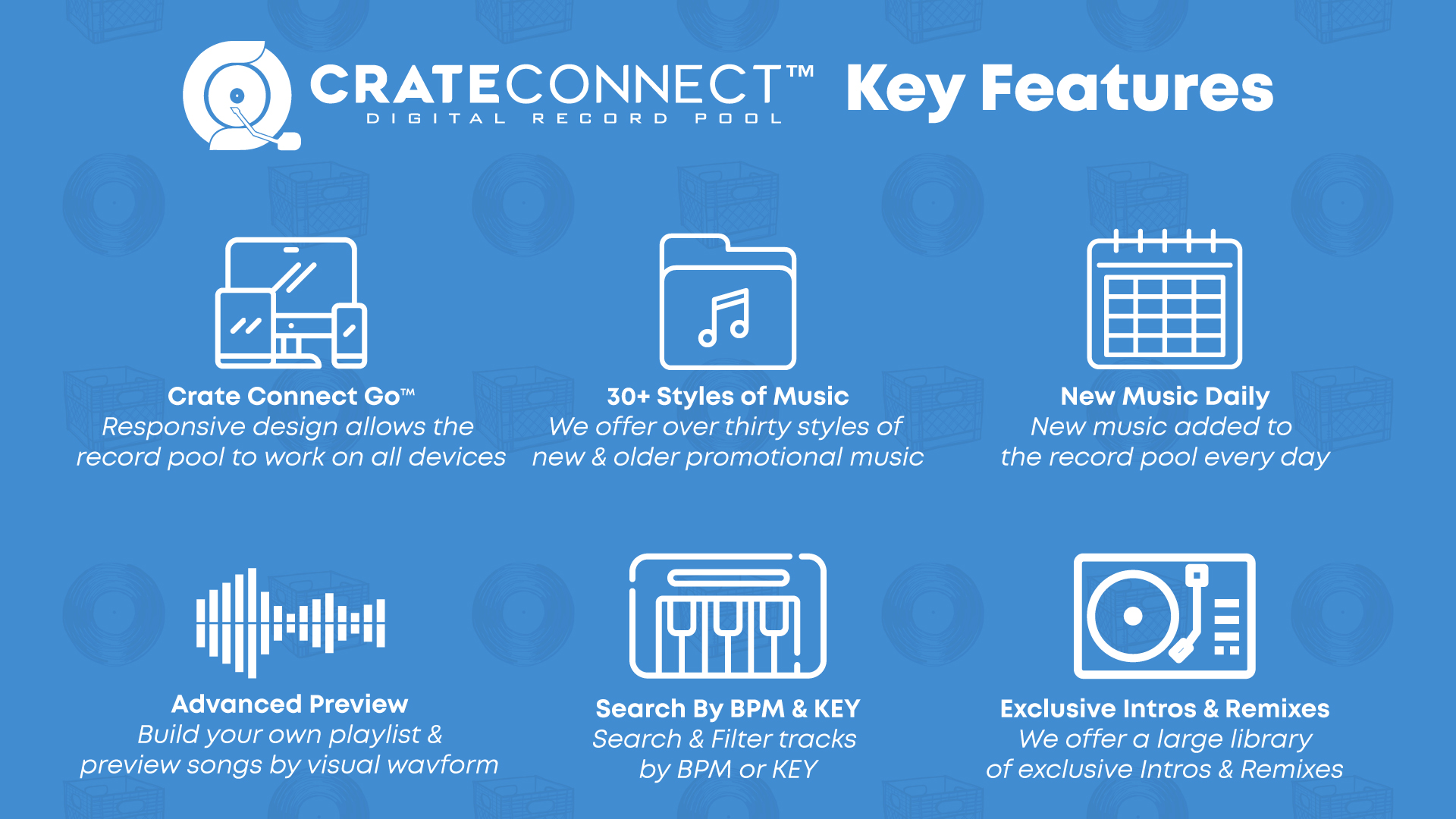 ◼ Selection of FLAC & WAV Files ◼ Instant Access To The Record Pool ◼ Designed For Mobile & Desktop Devices ◼
"I use Crate Connect on a weekly basis to program my radio shows & to prepare for my gigs" - DJ Jam (Official DJ For Snoop Dogg & Dr. Dre)
◼ New & Older Promotional Music ◼ Exclusive Intros, Edits & Remixes ◼ New Music Added Daily ◼ Over 30 Styles of Music ◼
What People Are Saying About Us?
Don't just take our word for it, We are one of the best record pools online.
CrateConnect is not only a great site to download music on, but it's also a great network that dj's can tap into! Great site!.
CrateConnect is a great outlet for djs to get all types of music from the past & present. Been apart of the CrateConnect fam for a few years now, by the way the site is crazy !.
This is DJ Runna. Reppin' Full Surface, Ruff Ryders, Monster Music Group and Crate Connect is where I go for all my new music... Showtime !!!!!!!!!
I use Crate Connect on a weekly basis to program my radio shows & to prepare for my gigs
I log on to CrateConnect to browse 90's Hip Hop for a couple of minutes and log off 6 hours later. Absolute necessity for classic Hip Hop
Crate Connect is the premier spot to Good/High Quality MP3's from The classics to the current joints! Thank you for your service!!